In 2018, the Petersen Automotive Museum debuted
The Roots of Monozukuri: Creative Spirit in Japanese Automaking
, an exhibit focused on the "how" and "why" of Japan's automotive industry dominating the roads featuring cars from the 1970s.
I took inspiration from the balanced and harmonious layouts of Japanese scrolls, and felt it was important to incorporate the word in its own language. When I was sketching ideas of how to represent the title of the exhibit in the structure of a scroll, I realized the stacked word also assisted in teaching the viewer the proper pronunciation of "Monozukuri."
Below:
To my pleasant surprise, the exhibit book cover, shirt, and poster, illustrated by Guy Allen, are based off of the ad design.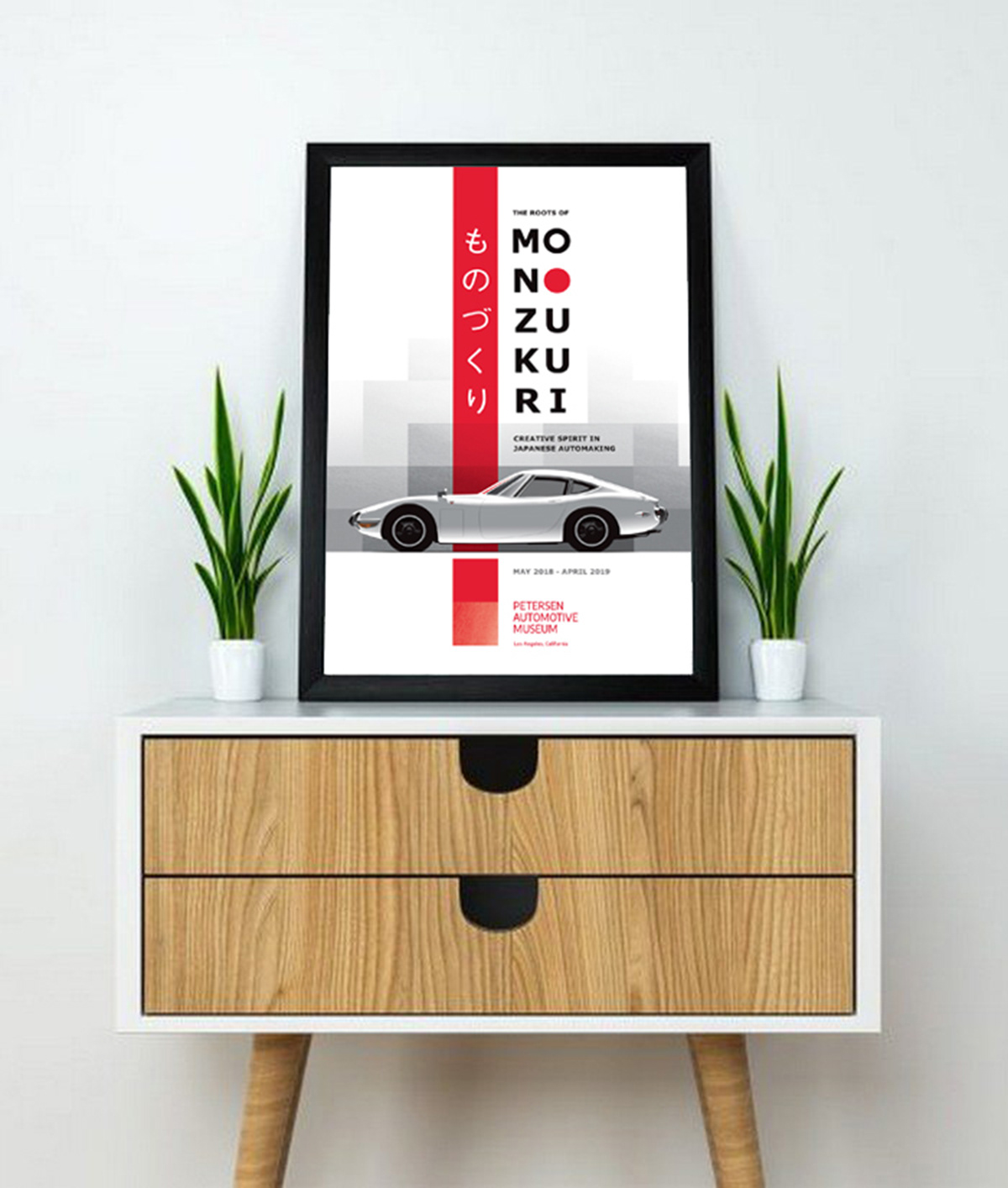 Below:
Social media promotional image.