I was tasked with the identity and interface design of a new game initiative, called Design Idol, for the virtual world BarbieGirls. Design Idol was an online competition based on the Barbie Basics doll line. Members stylized and accessorized their avatar wearing one of the black dresses, then voted on the winning look which would be sold in the world's store for members to buy for their avatars.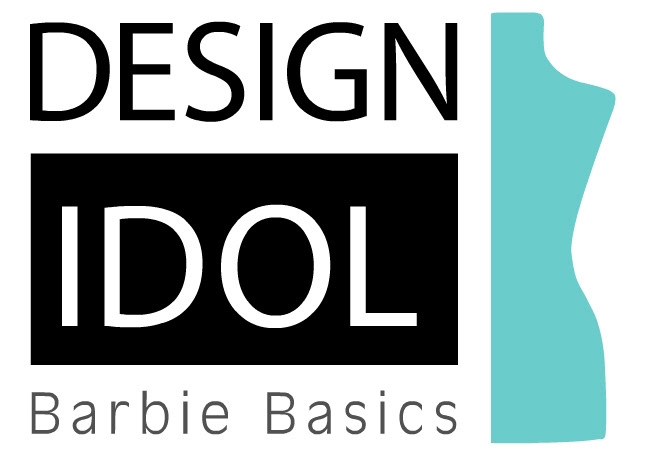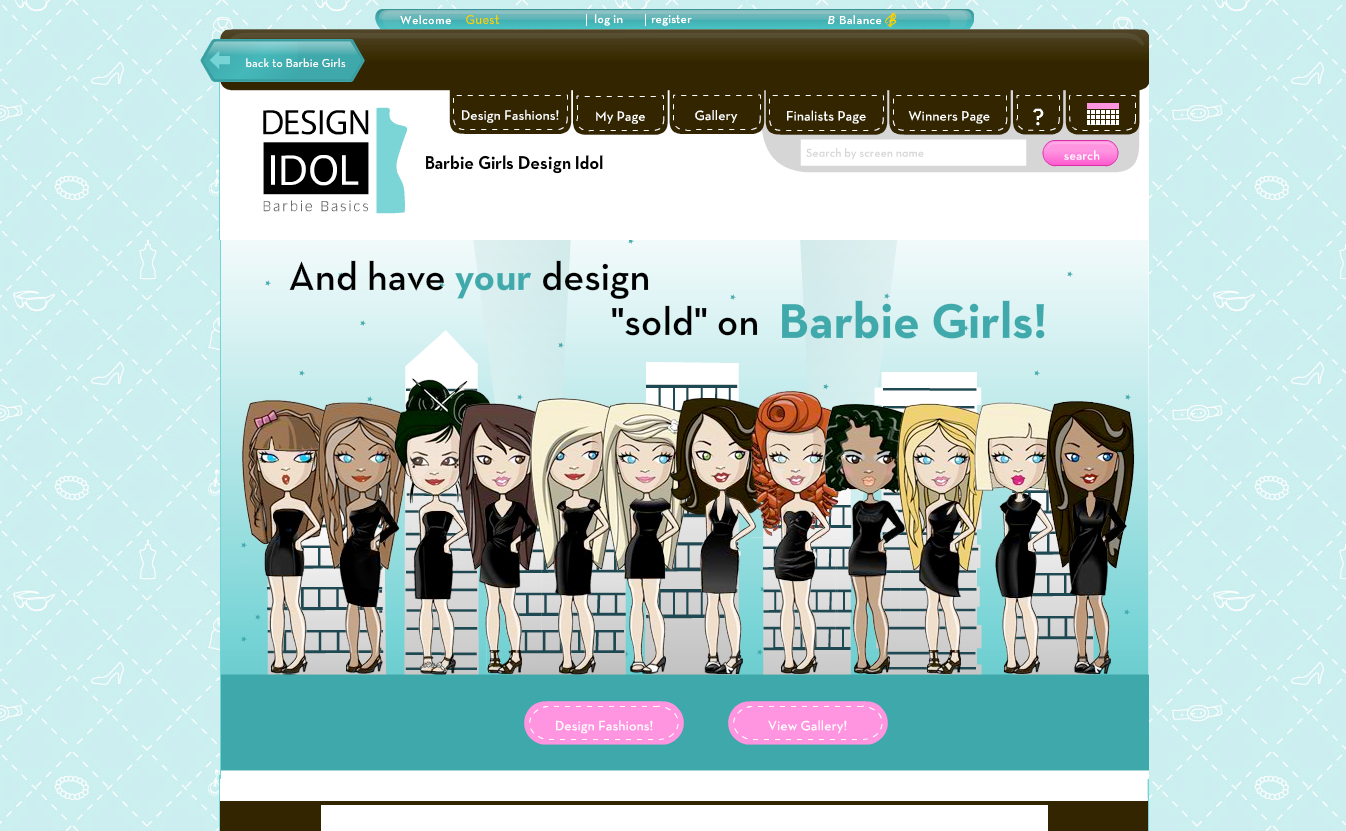 Below:

Member profile page.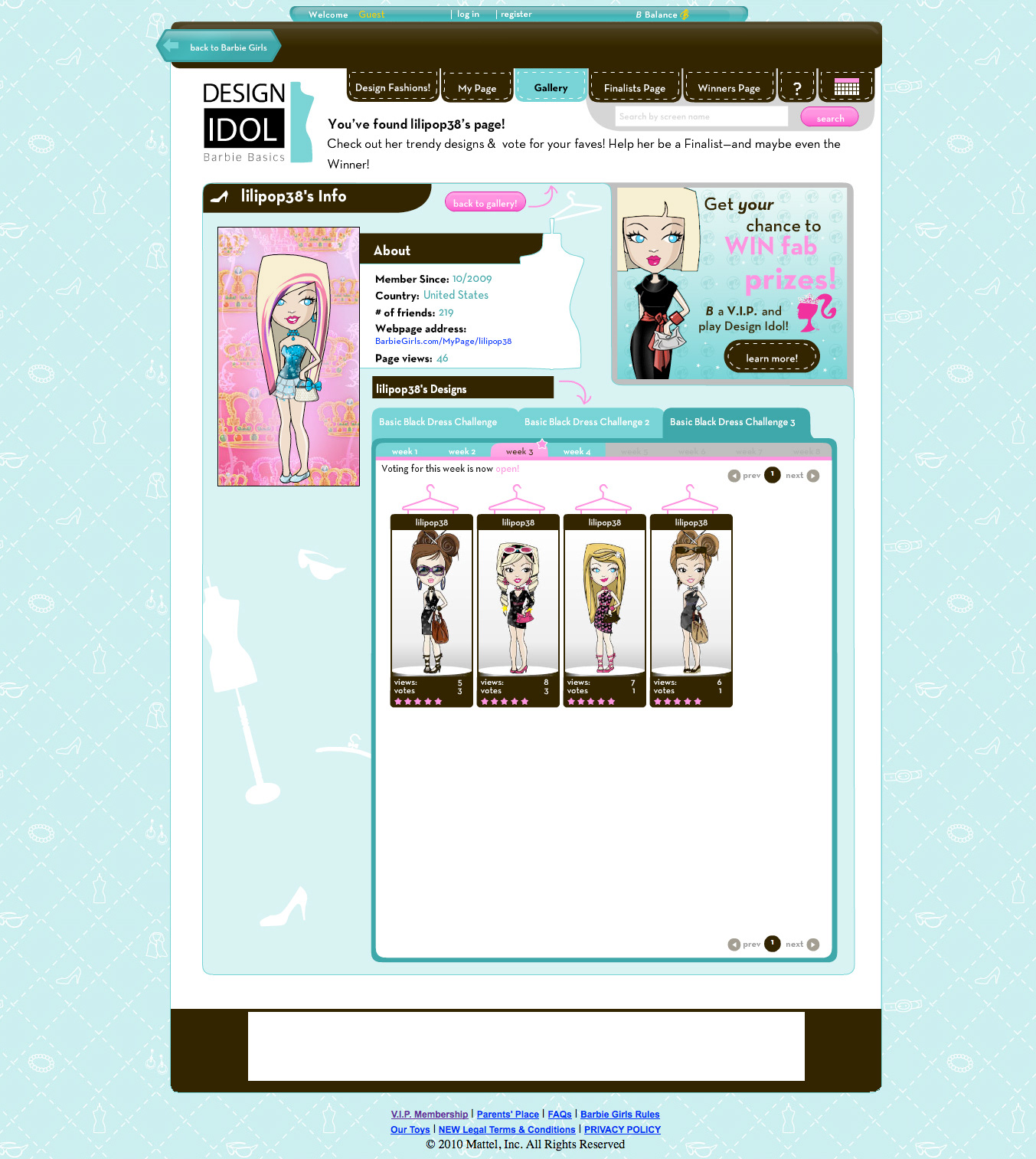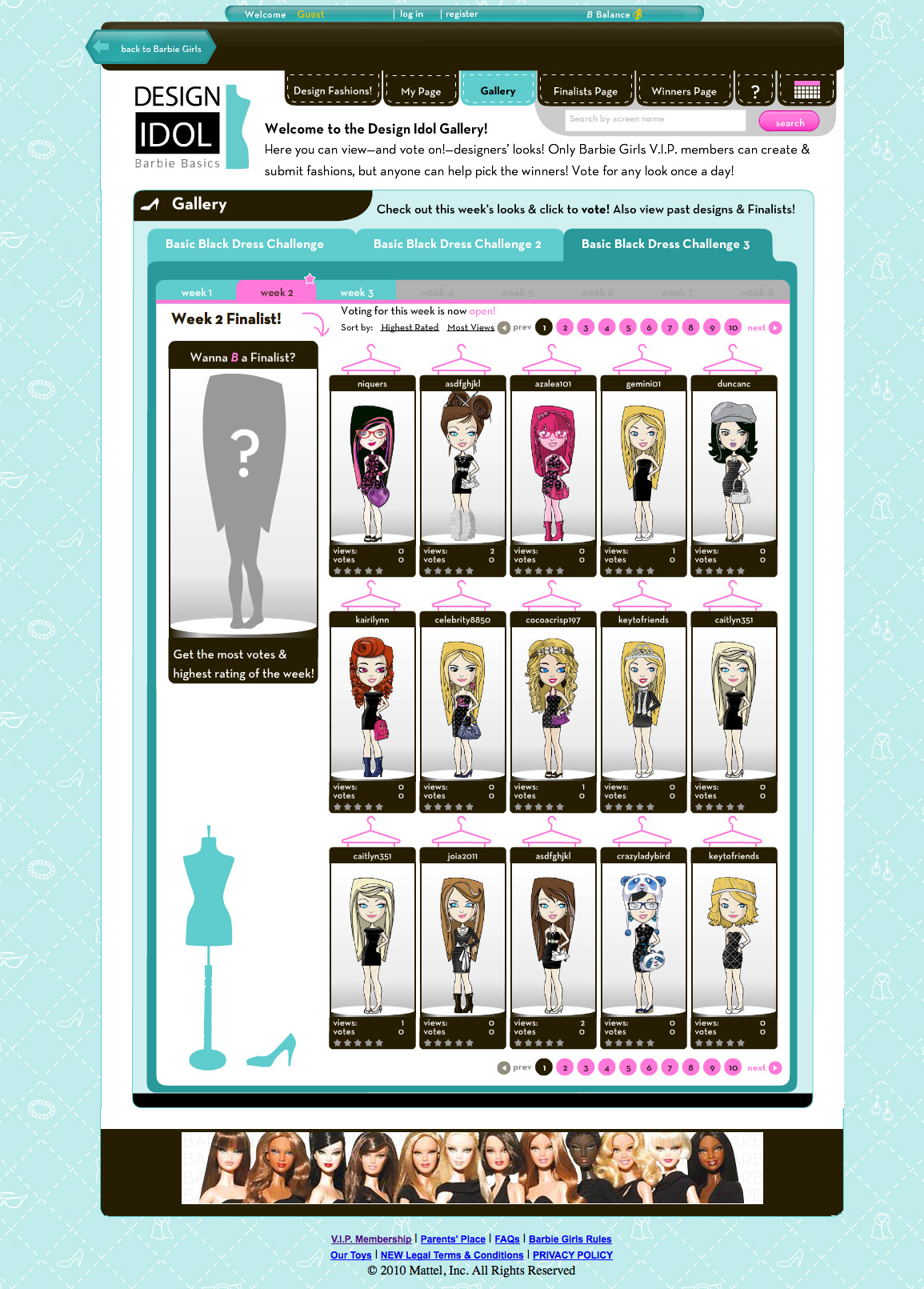 Below:

Grand prize winner page.