After its reopening in 2015, the Petersen had a massive design overhaul. One of those projects being the visitor guide and brochures given at the admissions desk. It was decided that the fold and size would remain the same as the previous brochures, but I saw an opportunity to add an "Easter egg" to the new design. In re-designing the look, I conceptualized a simple way that they could each stand out individually, but unite as a family when together.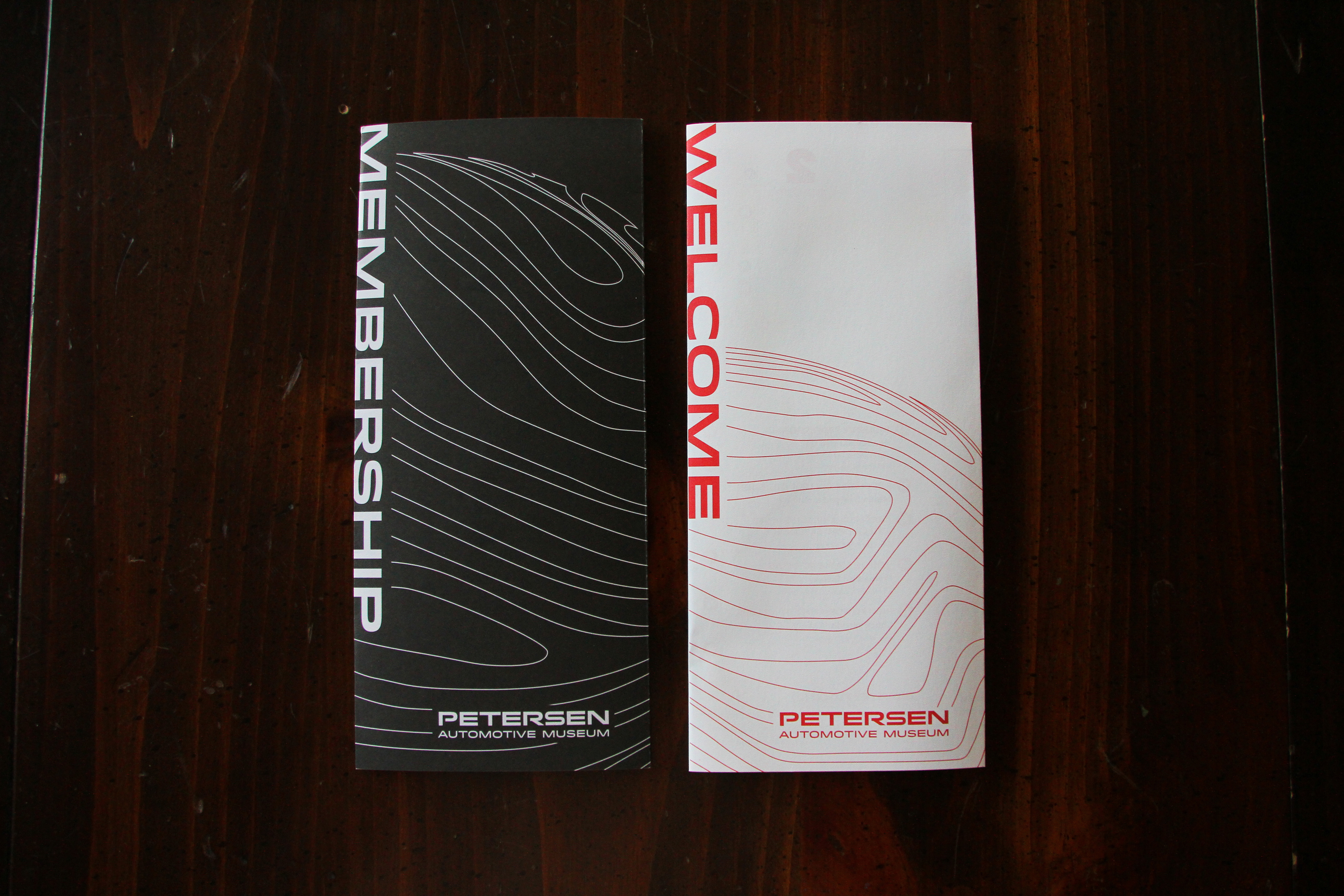 Below:

While the entire design and proposal was to create four brochures, two were executed: the visitor's guide and membership brochure. Nevertheless, the two showcase the unifying "Easter egg".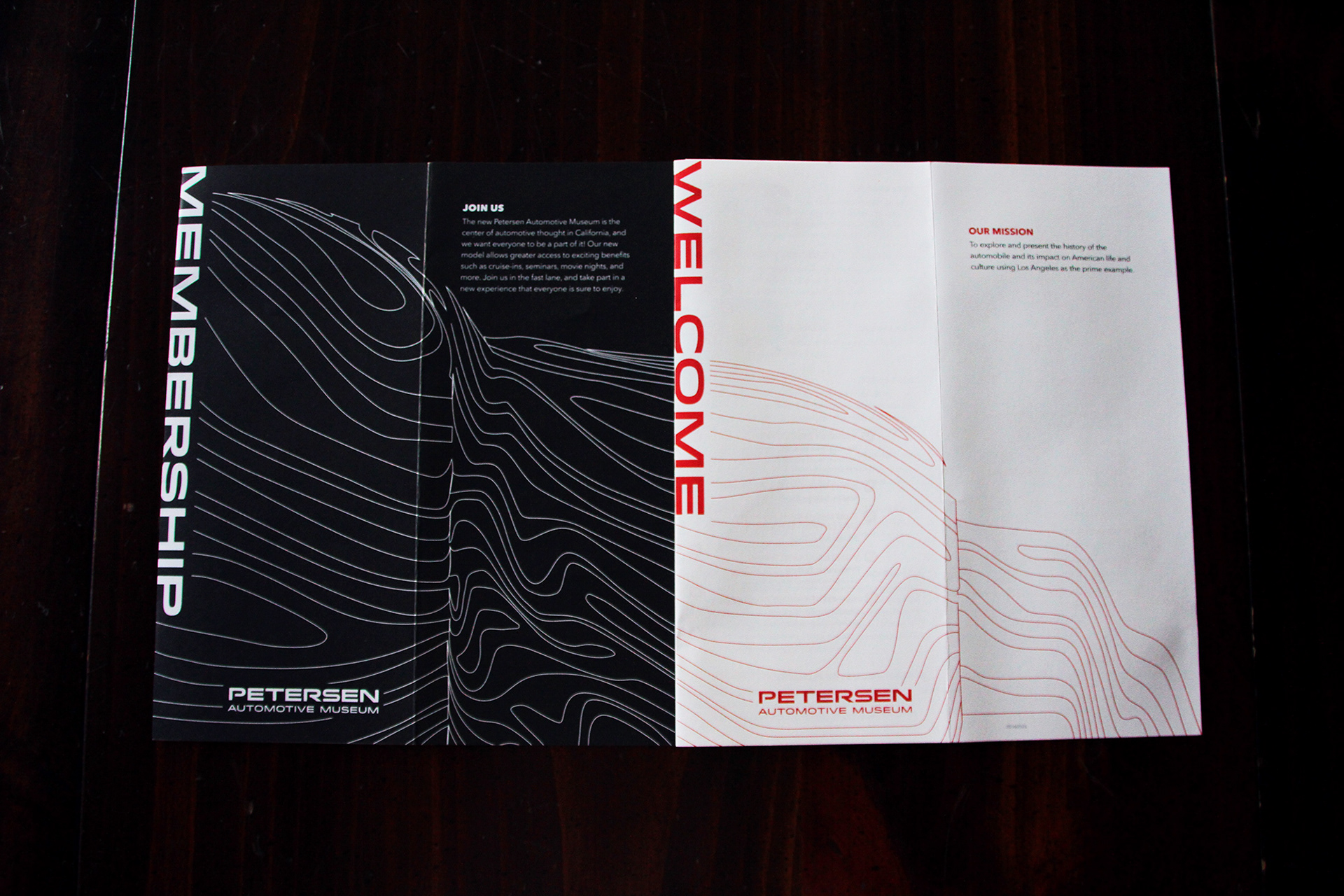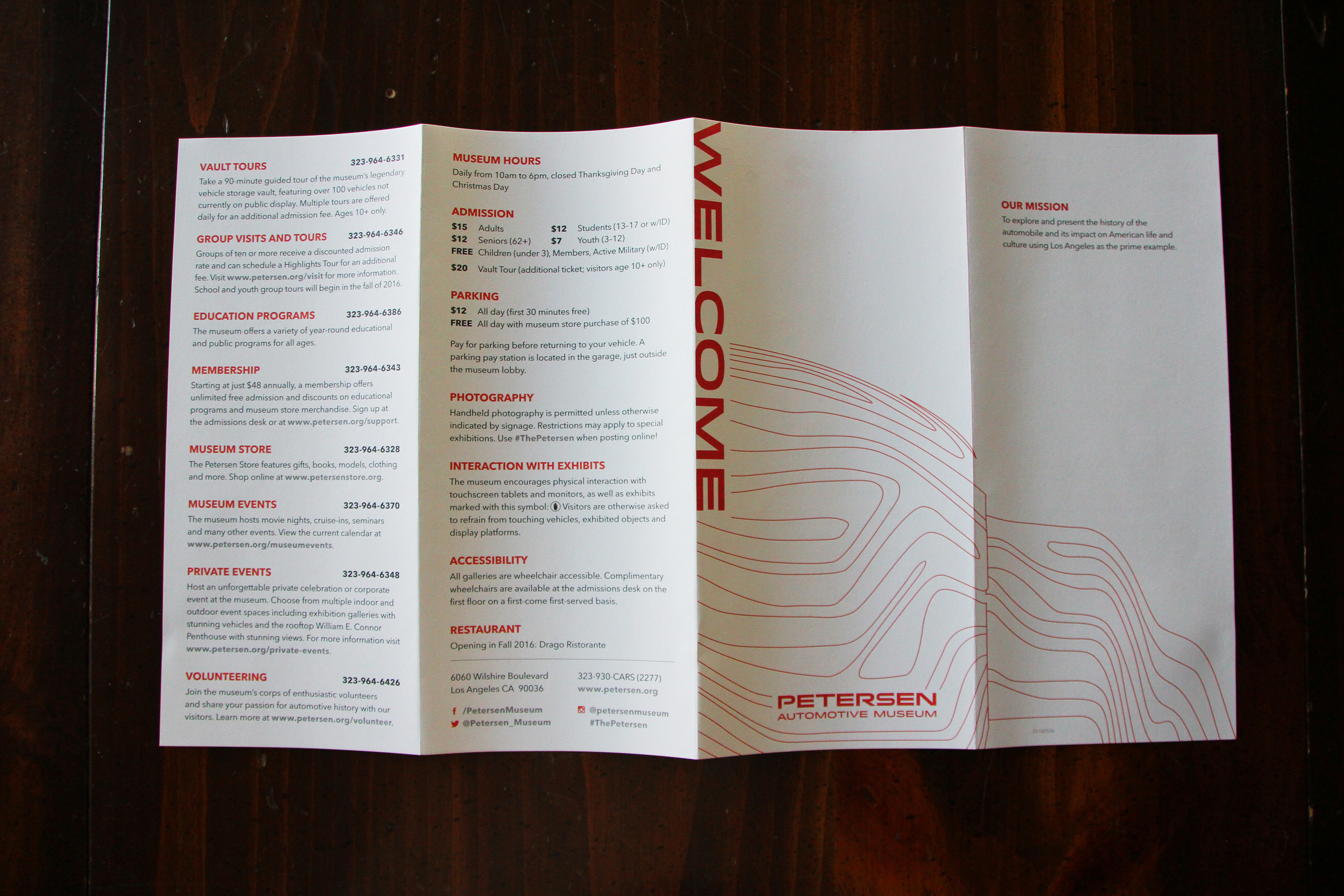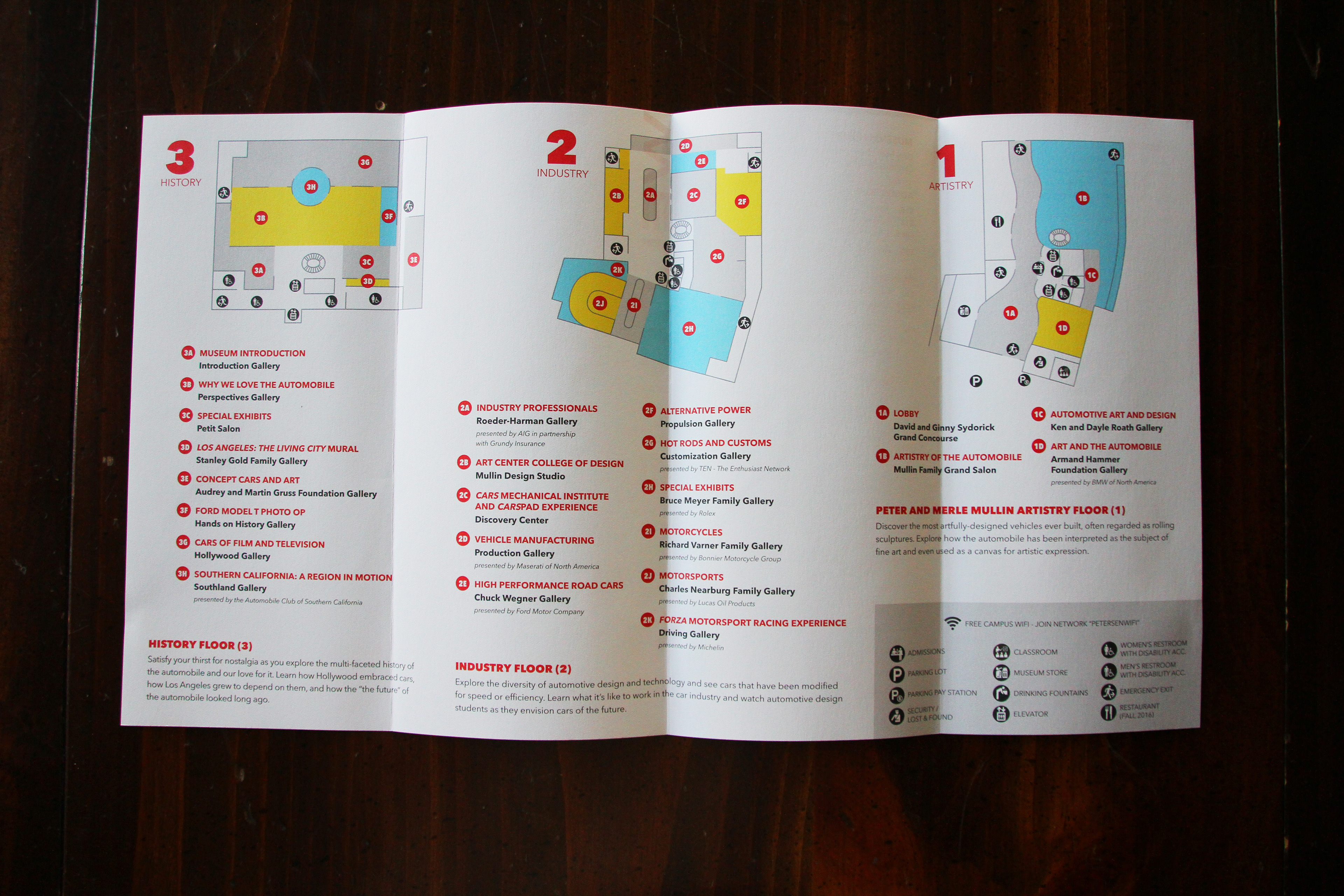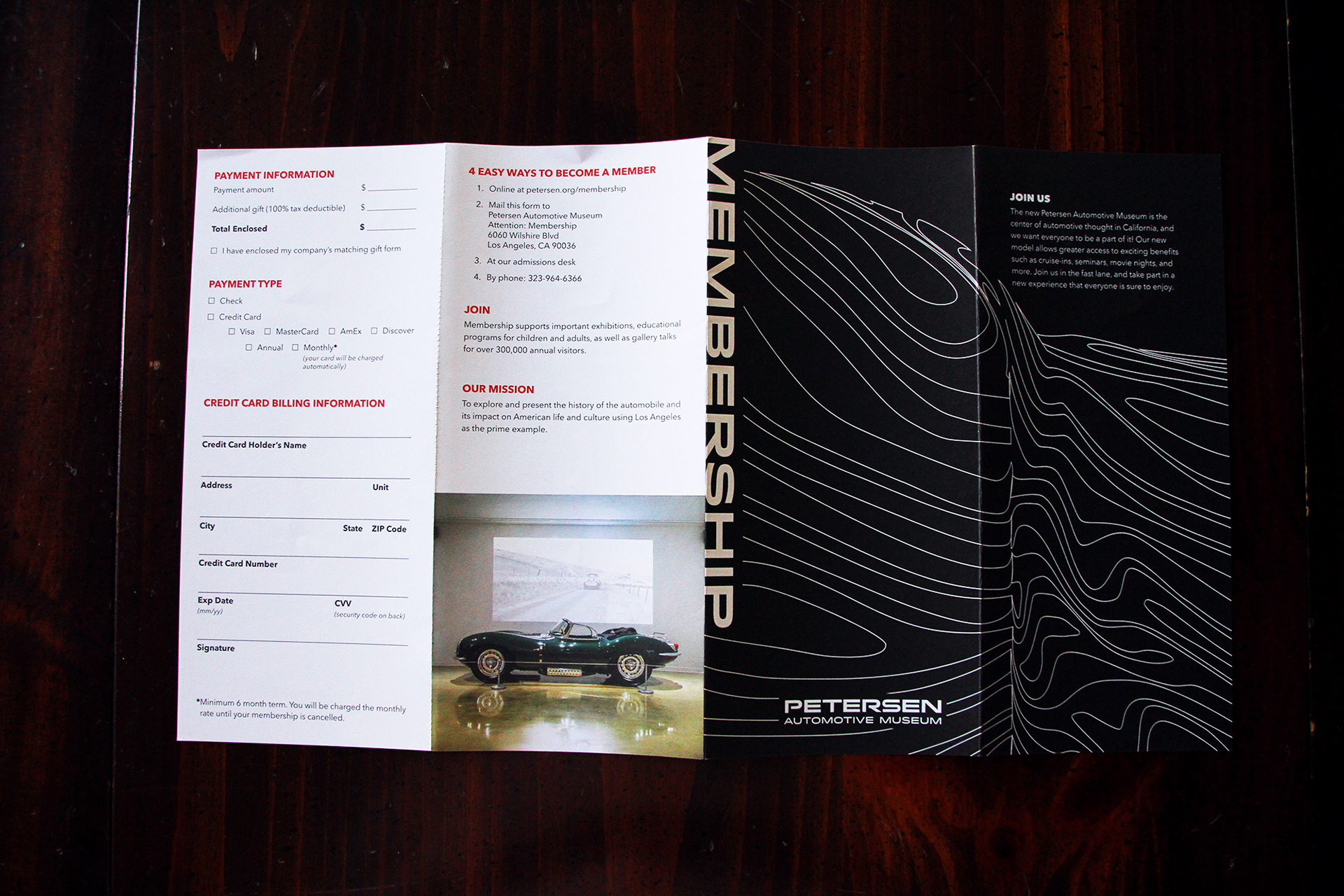 Below:

 Proposed layout and design of the full brochure family.